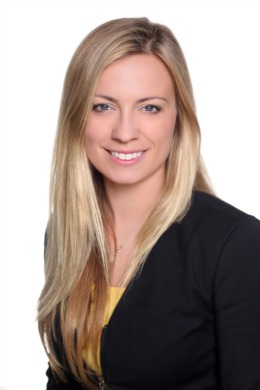 Yelena started her real estate journey as an investor and discovered a love for the industry during her many renovation projects. With her experience in remodeling and flipping properties, she brings a valuable perspective to the table.  Yelena understands that buying or selling a home is not just a transaction; it's a life-changing experience, and she is committed to making the process as smooth and enjoyable as possible.  With a technology background and a passion for helping people find their dream homes, Yelena makes sure that her clients have a competitive edge in today's fast-paced real estate market.


Yelena has an unwavering dedication to building personal relationships and believes that every client deserves individual attention and a customized approach that fits your unique needs. Whether you're a first-time buyer, a growing family, or an investor, Yelena will go above and beyond to find the perfect home that meets your criteria.


Yelena is a graduate of DePaul University and a 20 year resident of Chicago.  Outside of work, she enjoys exploring the foodie scene in different neighborhoods, discovering hidden gems, and embracing the vibrant culture of the city. She understands the importance of finding the perfect neighborhood that suits your lifestyle and can provide valuable insights into the amenities, schools, and recreational opportunities in the area.