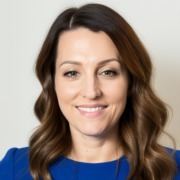 Linda Nguyen is an accomplished licensed Real Estate Broker at Mark Allen Realty, with a distinguished career spanning over several years. Her impressive professional background is a testament to her exceptional work ethic, relentless drive, and unparalleled dedication to her clients.
Linda's academic background is equally impressive, having earned a master's degree after specializing in oncology as a nurse. Her expertise in the field of medicine has equipped her with unparalleled communication skills and acute attention to detail, which she leverages to the benefit of her clients in the competitive real estate market.
Linda is passionate about real estate, and it is her desire to help people navigate the complexities of the buying and selling processes that inspired her to enter the industry. She takes pride in her ability to anticipate her client's needs and connect them with the right properties. Her clients can attest to her exceptional customer service, professionalism, and unwavering commitment to ensuring that their interests are always placed first.
Linda is always available to her clients, and her responsiveness is one of the many reasons why they keep coming back. Whether it is to answer a question, provide advice, or simply offer guidance, Linda is committed to making sure that her clients have all the information they need to make informed decisions. With Linda on your side, you can be confident that you are working with a real estate professional who is dedicated to helping you achieve your goals.