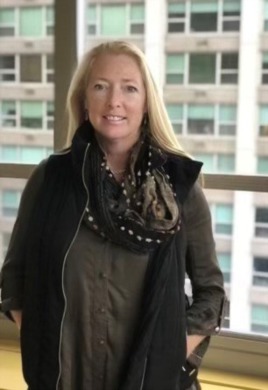 From uber-vintage to ultra-modern, Chicago native Lida Downey guides clients to success with her signature combination of elite customer service, deep market understanding, and exceptional deal-making. She is truly adept at anticipating client needs, and her hands-on approach makes them feel confident and secure throughout the process. With responsive service and unfailing enthusiasm, Lida is a go-to resource for everyone from first-time homebuyers to repeat clients and experienced investors across Chicago's North Side and North Shore.
Lida heads Lida Downey Real Estate & Interiors, LLC, and her hard work has resulted in consistently rave reviews and more than $50+ million in transactions closed on her own. Lida's focus is on helping clients receive a seamless experience with top-notch customer service, deep market understanding, and strong negotiation skills that help sellers attain top dollar in short periods of time and buyers achieve advantageous purchase prices in their desired locations.
EXPERIENCED IN CONVERSION, RESTORATION & STAGING
A longtime Chicago resident. Lida has abundant hands-on experience in rehabbing homes and ushering vintage buildings through the Historic Preservation Tax Credit process. Lida entered the real estate field more than a decade ago fueled by her passion for this city, its architecture, and its people. Prior to real estate, she worked as an investment broker honing her exceptional negotiating skills and before that, toured the US, Canada, Western Europe and South America as a professional cellist.
Lida holds degrees in Political Science, Economics from the University of Chicago. When not engaged in real estate, you can find Lida running along the lakefront with Ice, her Siberian Husky, on the courts playing competitive tennis, practicing restorative Bikram yoga, or simply hanging with family and friends! Lida is also an active force and leader in community and cultural organizations across the city.