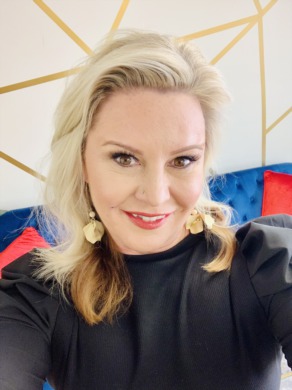 My name is Kelly Halligan and I am so happy to be your chosen realtor.  I am writing to share my story with you all and as I am doing so, it will become super evident that I am the proper choice in realtor for you.  In this bustling city we all call home, there are thousands of wonderful realtors to choose from.  However, I believe my background sets me apart from so many other agents.   
I grew up in Maryland and moved to Illinois to attend the University of Illinois in Champaign/Urbana.  Upon graduation, I couldn't wait to move to Chicago.  Once here in the big city, I attended DePaul University and earned a Masters of Education, and soon after began my long and rewarding teaching career.  I educated 8th grade students in the Chicago Public School system for 25 years.  As we all know, teachers earn "peanuts" and I don't enjoy "pinching pennies'', so in 2005, I decided to get my real estate license.  Now it wasn't just about the money.  I also had a passion that was stirring inside of me since I was a little girl.  I used to attend open houses with my Mom on the weekends and we would dream about which home would be ours.  So, this love affair with real estate was a long time in the making.  Anyway, I got my license, tried my hand at a few different brokerages and in 2012, I landed at Mark Allen Realty.  I worked part-time in the real estate industry for many years and in early 2022, I jumped in 100 %. 
These days, I work with buyers and sellers, but I also own two renovation companies, Halo Renovations and Ascend Real Estate Development Group.  I focus mainly on the Northwest side of Chicago, in such neighborhoods as Logan Square, Avondale, Hermosa Park, Portage Park, Old Irving Park, Montclare and Dunning.  However, I know Chicago like the back of my hand, so I am comfortable in and knowledgeable about most areas in and around the city. 
What makes me different is that I view my real estate business through the lens of an educator.  I believe my teaching skills transfer to my position as a realtor seamlessly. I research well, am patient, detail oriented and will explain every part of the transaction while making sure you understand clearly. I am here to educate you on every aspect of your home buying/home selling journey.  Your questions are welcomed and listening is my forte.  
My story doesn't end there.  It keeps compounding with reasons to prove that I am your choice realtor.  Mohamad Ali once said,"If your dreams don't scare you, they arent big enough."  I had a childhood dream to renovate homes and as a single mother, I wanted to provide more for my children.  So, I went for it!  In 2016, I took Ali's advice and I renovated a home that I owned as a rental.  With a lot of elbow grease and a serious crew, we completed the home, listed it and sold it on the first showing, which commenced my renovation career! I learned the business of "flipping" homes over the past six years and like I mentioned earlier, I have retired from CPS and currently work solely in the real estate industry. With my renovation experience, I am also an asset to you in your home search or sale because I know a lot about the inner workings of a home, from structural aspects,, to designing, to the prices to get work done, and to make things even better, I have the skilled tradespeople to get the projects done for you.  I am what some would call "a one stop shop".  
In closing, my ambition, passion, creativity, vision, patience, ability to explain topics thoroughly and clearly coupled with my knowledge of the "guts' of a home and design,  make me your realtor.  I promise to show you grace, transparency, understanding, strength in negotiations, and dedication to your real estate journey.  To satisfy your real estate needs, contact me!  I am looking forward to working with you!