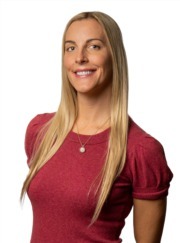 Kara Trick grew up in Winnetka, IL. She Graduated from New Trier High School and furthered her studies at Columbia College in Chicago.
Kara has a passion for real estate and genuinely enjoys connecting people with their dream home.  Her tenacious attitude and never rest work ethic is the perfect combination when searching for homes or your next investment property. Kara excelled as a sale person at several of Chicago's large companies, consistently winning sales competitions and earning top performer status. She sincerely enjoys the social dynamics of real estate. Her outgoing and friendly nature makes for an easy, working relationship.
Kara enjoys traveling, cooking and spending time with her family at the beach. She also loves participating in PTA and school events. As well as volunteering in her community. Kara now resides in Lake Forest, IL. with her husband, Kristian and their children, Keegan and Quinlan.