Joe Kersjes
Real Estate Broker & Owner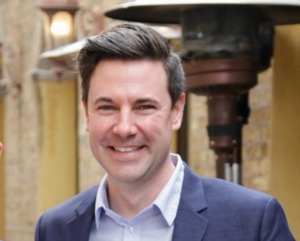 Meet Joe Kersjes, Co-owner of Mark Allen Realty and Managing Broker of the suburban office. With a deep-rooted passion for real estate, Joe is grateful to be in business with his significant other, Kelsey. They share their commitment to the industry with a team of brokers. Together, they strive to build a better real estate brokerage by caring for brokers that care for their clients.
In addition to being business partners, they are happily raising five boys in their blended family. Thriving in a blended family requires a delicate balance of understanding and respect for each other's feelings and perspectives. They understand that each child has their own unique needs and they work hard to meet those needs while fostering a sense of togetherness as a family.
This translates into his work at Mark Allen Realty. Drawing on years of coaching from top real estate teams across the country and staying up-to-date on the latest proptech and trends, Joe is dedicated to equipping their agents with the tools, resources, and support they need to provide their clients with the highest level of service and expertise.
As a top-producing agent, Joe has built a reputation for his expertise in selling homes. He utilizes a proven process that ensures his clients receive top dollar for their home. Drawing on his extensive knowledge of the Chicagoland area, Joe expertly prices and markets each home ensuring that it is presented in the best possible light to potential buyers. If listing a home traditionally isn't right for a seller, Joe offers creative solutions that include on demand offers from investors that buy homes for cash, as is, and on the seller's timeline. Joe wants sellers to know they have different options when it comes to selling their home.
By understanding the local market and the unique needs and preferences of his clients, Joe is able to customize his approach to ensure the best possible outcome. His commitment to his clients is unwavering, and he works tirelessly to ensure that every aspect of the selling process is smooth and stress-free.