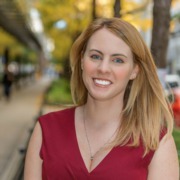 Amanda Edwards is a dedicated and helpful professional, who prides herself in doing the right thing. She has years of experience working for both large and small real estate companies and has a comprehensive understanding of the market. While acting as a property manager, she discovered her keen ability to listen and empathize with people, discovering that her true passion was helping others find and create an environment that enhances their quality of life. Working as a REALTOR®, Amanda is thrilled to be able to now provide a positive impact on her clients' lives long-term.
This gives her an edge when it comes to knowing how to help clients find just the right home for their needs. Amanda knows that the process of buying and selling a home can be stressful and overwhelming, so she does everything she can to take the pressure off her clients. Her years of experience with contract negotiation and local market analysis allow her to curate winning strategies for her clients. This results in sellers receiving top dollar for their home and ensuring that her buyer's offer is competitive enough to be accepted while remaining sensible in a multiple offer and low inventory market. 
In her spare time, she enjoys attending live shows, reading self-development books and strives to maintain a minimalist lifestyle. She and her husband are DIY-ers in the making! Recently renovating their home, Amanda loves sharing tips and tricks she has learned to spruce up a space. Her ability to envision the true potential of a home while having a clear understanding of her client's needs is guaranteed to result in a successful home search!